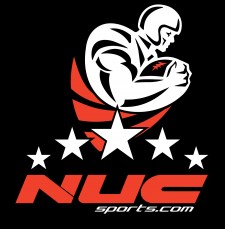 Now all athletes can get the experience of the NUC football camps for an all time low rate.
New York, NY, September 4, 2016 (Newswire.com) - ATHLETES THE TIME IS NOW NUC SPORTS IS CHANGING THE LANDSCAPE OF ATHLETES GETTING RECRUITED!
Get 40% off all NUC Sports Events for 2017 by using code thanksnuc at www.nucsports.com  or by going direct at https://app.getupperhand.com/academy/nuc-sports/events?filter=is%3A+camp+not+day
Say David Schuman, CEO of NUC Sports, "There is nothing i enjoy more than helping the athletes get their name out there and get recruited. We have been able to help thousands of athletes accomplish their goal of getting a scholarship. That is what we are all about."
This is only good through Monday Midnight until Labor Day is Over!! Parents, we are looking to make our events affordable, dynamic, and an experience that you won't forget!!!
NUC Sports is the place that has launched the career of more than 300 NFL players and over 10,000 Division 1 athletes. Since 2005 and for the past 11 years NUC Sports has become the place where the very best football players compete to get recruiting exposure.
Source: NUC Sports
Share: